General Educational Development (GED) Testing
Earn Your Alternative High School Diploma Today
Earning your Alternative High School Diploma is possible—more than 20 million people have received theirs and you can too! The doors and opportunities it will open for you will be life-changing. For more information about preparing to for the GED test
contact a Regional Adult Education Program.
About the GED
The GED test has four main areas of testing:
Mathematical Reasoning
Reasoning Through Language Arts
Science
Social Studies
You will take four separate tests that together make up the entire GED exam. Each test takes at least one hour, and you must get a certain score in order to pass. You can schedule one test at a time or all four at once.
Who Can Take the GED Exam?
In order to take the GED test in the State of Alaska, you can't be enrolled in high school, have received a high school equivalency certification in another state, and must be at least 18 years old.
Students who are 16 or 17 year olds may test by presenting a withdrawal slip from the last school attended in Alaska and have legal emancipation documentation or signed and notarized permission from a parent or guardian. Alaska Adult Education Regional Programs must determine 16 or 17 year olds eligible for testing.
If you meet these qualifications, you are eligible to take the test.
In-Person GED Testing
GED exams are administered in-person at an official GED testing center. Alaska has multiple certified locations where you can go and take your tests. You will need to schedule a testing time online at GED.com before you can take the exam. In preparation for your tests, you can take local GED classes, live online classes, and see practice tests, questions, and test previews.
Find a testing center near you.
Online Proctored GED Testing
GED Exams are now being offered online. With the Online Proctored GED Test, students can take the GED test from home while securely monitored by an online proctor. To learn more about how online testing works and the eligibility requirements.
What do I do if I do not Pass a Test?
If a student fails any subject-area of the GED test, it is possible to take it again without a waiting periods. The examinee may take each content up to three times. After the third attempt, there is a mandatory 60-day wait time, after their last attempt, before they can test again. Each subsequent retest is preceded by an additional 60-day waiting period.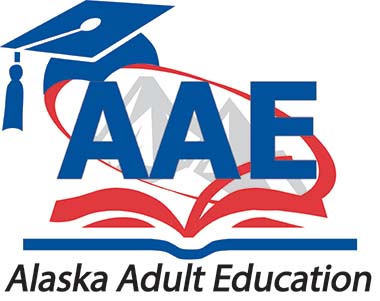 Actors who have earned their GED certificates: Christian Slater, Michael J. Fox, Christina Applegate, Nicolas Cage, Angelina Jolie, Kelly McGillis, and Mark Wahlberg. Also ABC News anchor Peter Jennings.

Musicians who have earned their GED certificates:Britney Spears, Bo Bice, David Bowie, 50 Cent, Eminem, Pink, Jerry Garcia, and Waylon Jennings.

Comedians who have earned their GED certificates: Chris Rock and D.L. Hughley.

Athletes who have earned their GED certificates: Olympic gymnast Mary Lou Retton, boxer Oscar De la Hoya, soccer player Mario Torres.

Business leaders who have earned their GED certificates: Dave Thomas, founder of Wendy's restaurants; Wally Amos, maker of Famous Amos cookies; Judge Greg Mathis; US Governors Ruth Ann Minner of Delaware and Jim Florio of New Jersey; the 17th Surgeon General of the U.S., Richard Carmona; and former U.S Senator Ben Nighthorse Campbell.